warning, some keys on the keyboard are not working well so I'm trying to correct the errors but what I type may be incomprehensible.
among the posts that instagram highlights or suggests to you days ago I read one that talked about it.
I hadn't heard of this before, I was wondering if it's something that is scientifically recognized,
does it really count from genetics? in small or large percentage.
other than the things that the article mentions as characteristics of the people that fall into that if the thing is really classifiable (I mean them as, there are various types of characters including these things)
, however, some or all of these things, and the fact that as a child the teachers, the lines, is a very sensitive child .. and I still had that sentence, 2 episodes from about ten years ago which I then thought of as panic attacks and that unfortunately an episode, an episode in which I had an episode in which I felt blocked and upset and blocked, with a memory lapse for about ten minutes so I left the classroom for the second part of an exam, which it would have been the one that allowed access to the last year, therefore a very important moment, it would have been another 2 months according to the regulation but the regulation had changed that year and that was the last appeal and they communicated it to us that afternoon, but it was not only that but some words, a whole series of coincidences, words and attitudes on that day and in the few days before that had hurt me a lot (there were a couple who hated me and were present that day, there were also those who didn't hate me or hoped I wouldn't I failed but not present on that day ), thinking maybe if I don't go I will regret it for the rest of my life but if many hope for me maybe it's right but I just want that day to end, I don't know but it was a pain that added up to a sorry sum.
However since then and even in the past I have thought about the fact that maybe I sabotaged myself, sometimes I made absurd decisions like that even though I thought it was wrong, or sought approval from people who hated me or didn't give a damn about me.
I was also wondering thinking about this if it is diagnosable or resonable at 99 . if it's something that happens it resonates
or it's something we talk about but indicatively when we identify with these things.
this intrigued me because sometimes i think i'm really bad. or i'm bad. other times i'm always in the wrong place at the wrong time.
but if that was it, then at least there is a reason for some actions i took and if the pain was so strong at times i didn't know
more what to do .
if that was ,Highly Sensitive Person or People– HSP,
I messed up and wasted my life but at least I'm not a bad person but with strengths and weaknesses like everyone else, it doesn't always depend on me if I felt I had to do things or not do them, if things embittered me, if I hate feeling that the the end justifies the means and stuff like that, I don't know, I was just wondering if
Highly Sensitive Person or People– HSP
if it's something officially confirmed.
paste and opy
What causes the high sensitivity?
High sensitivity can derive from two main factors: on the one hand, the environment in which one was born and grew up, therefore the family context to which one is exposed from the very first days of life. In other words, the education received from an early age still plays a predominant role in giving a form to high sensitivity.
However, there are genetic factors that intervene in determining specific brain characteristics of a highly sensitive individual:
a different dopaminergic response. Dopamine, a substance that regulates the so-called brain reward and therefore the sense of fulfillment and happiness, encounters greater resistance, perhaps to avoid a condition of burnout due to environmental stimulation perceived as excessive
mirror neurons characterized by a more marked activity. Mirror neurons allow for more pronounced empathy
emotions experienced more vividly. Highly sensitive people experience emotions, processed at the vitreous medial prefrontal cortex, with greater intensity and not linked to the external context or environmental stimulation
particularly strong ability to read other people. The areas of the brain responsible for social cognition work harder than usual.
What does it mean to be a highly sensitive person?
The greater sensitivity, due in part to environmental conditions and in part to the characteristics of the nervous system, is expressed in various ways. Highly sensitive adults are characterized by:
greater attention to detail, followed by deeper information processing
overstimulation and overload more easily achievable
difficulty in managing conflicts
more marked empathy, both for the people around them and for nature
faster perception of the emotional environment, with particular attention to unresolved or hidden conflicts and tensions
propensity for perfectionism, with high expectations
stress that arises when changes occur. This circumstance requires reflection and observation
escape from the noise, to find refuge in nature. Pleasure is often manifested near water or untouched nature
interest in the less material aspects of existence, reflection and introspection
strong emotional reactivity to events, even on a physical level
or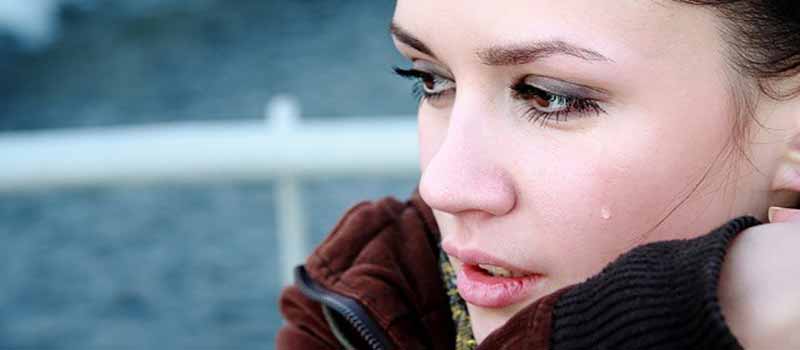 Essere molto sensibili, per predisposizione genetica, ha molti vantaggi ma anche dei costi, compreso l'alto rischio di ansia e depressione

www.ipsico.it