Here's a panorama I assembled from photos taken on a recent visit to Leeds Castle. It was a dull rainy day so I have substituted a blue sky.
Transferred from wetcanvas.

My sketch 21×9 on 200lb Saunders Waterford rough paper:

Initial washes applied: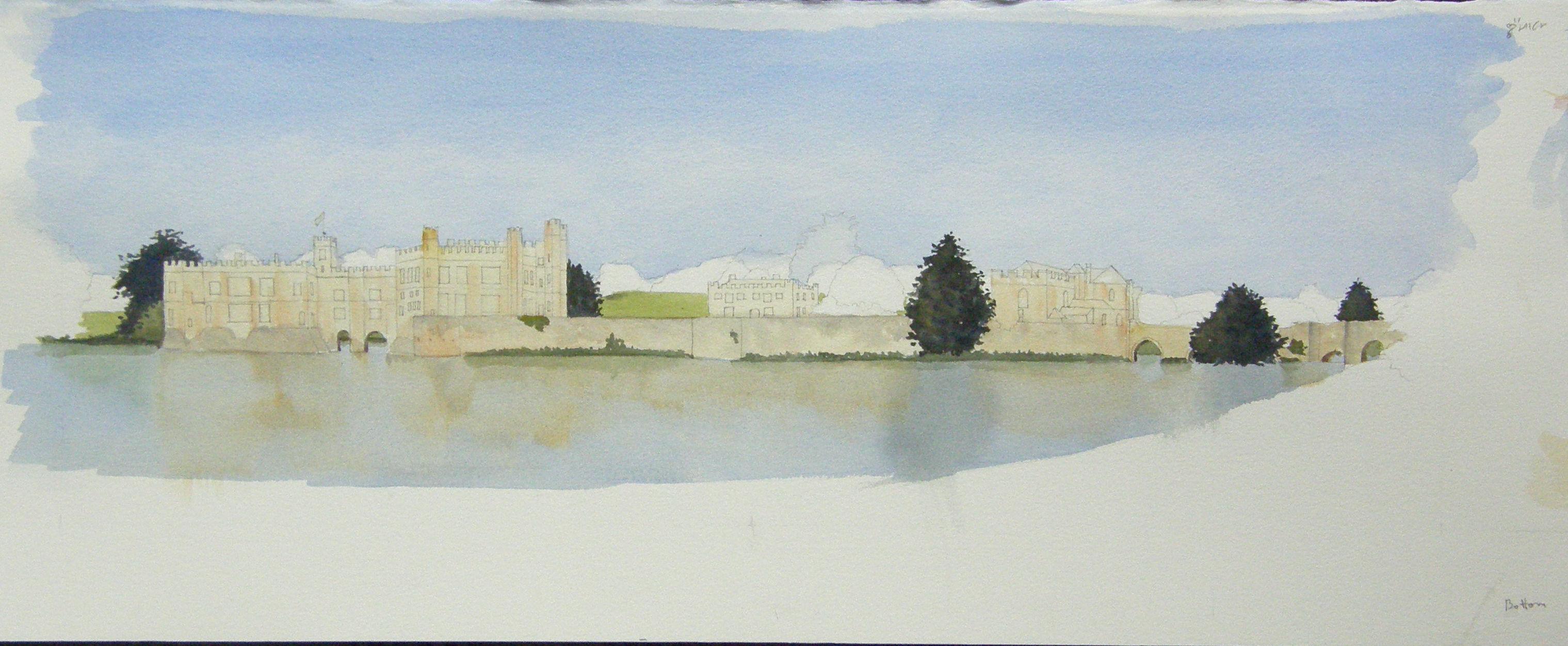 Foreground and trees added: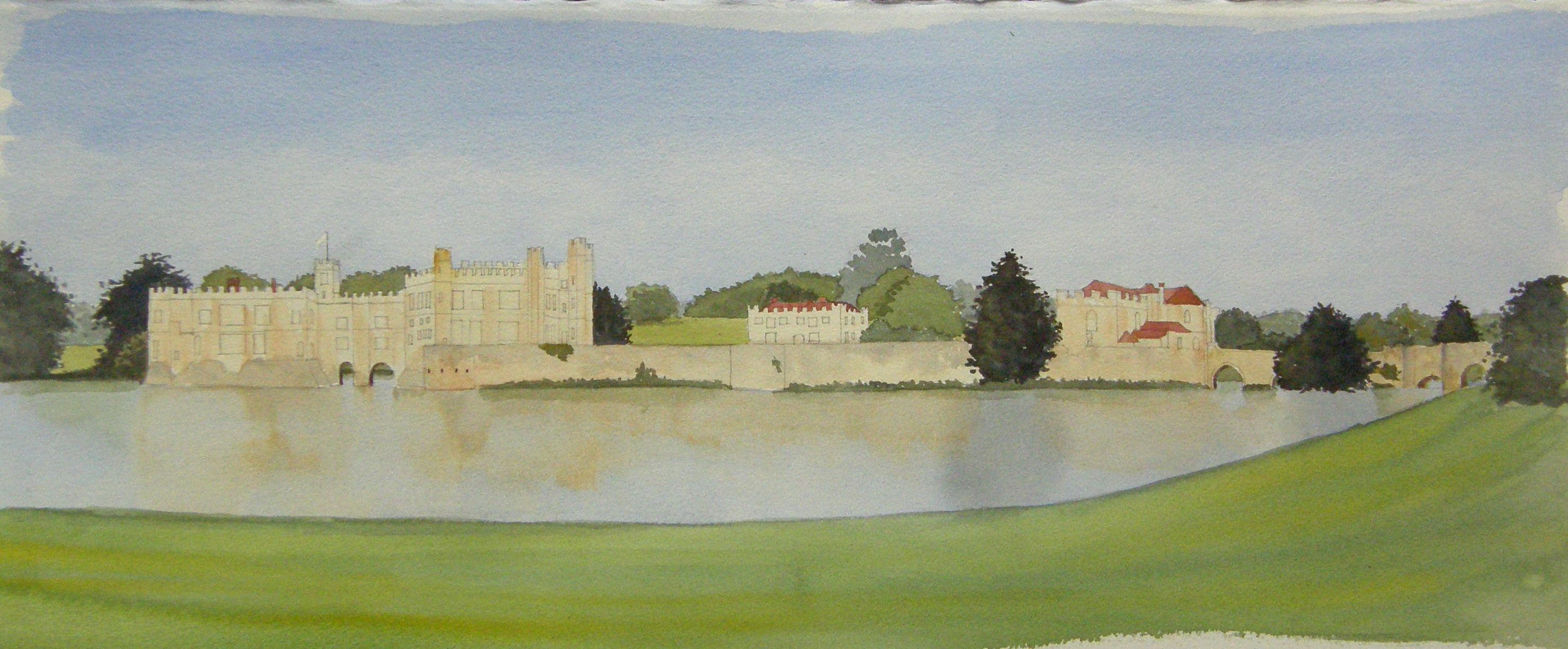 Windows added: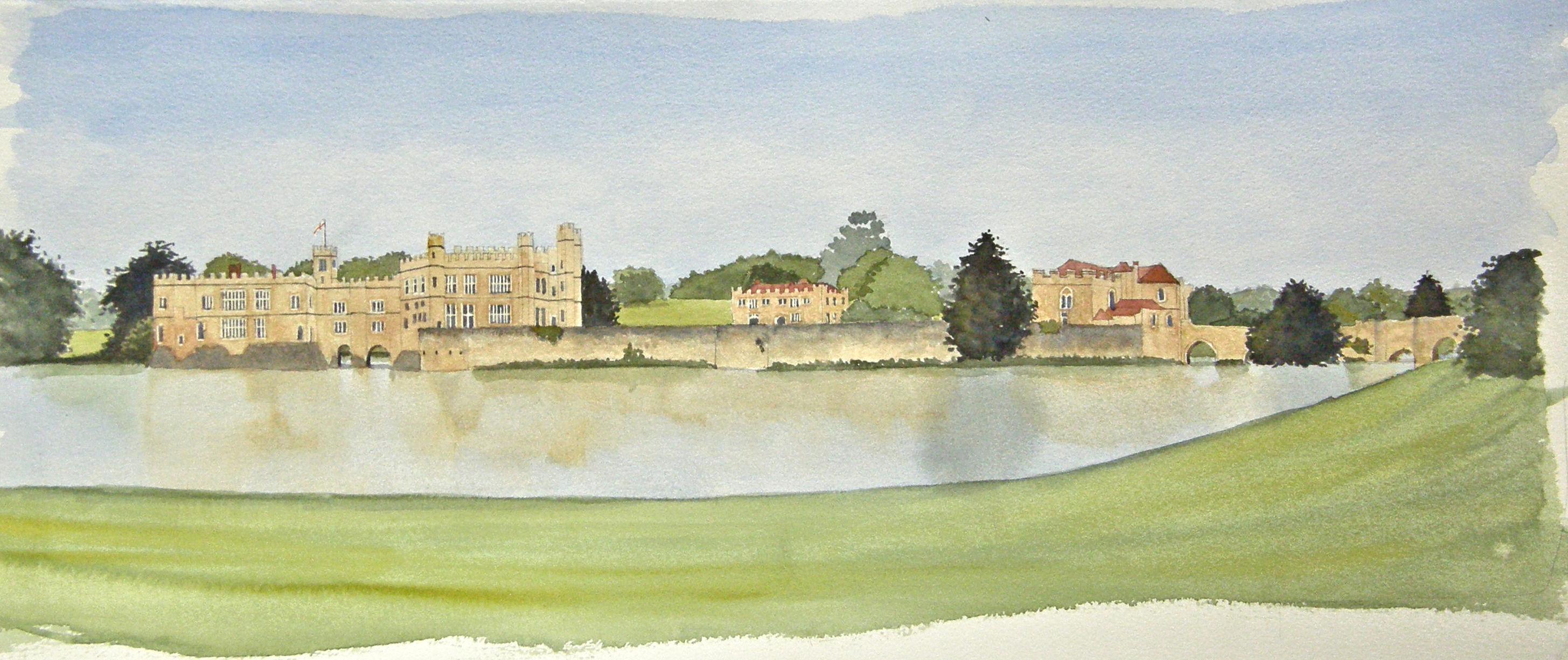 Reflections etc:

Finished Painting:

Painting framed: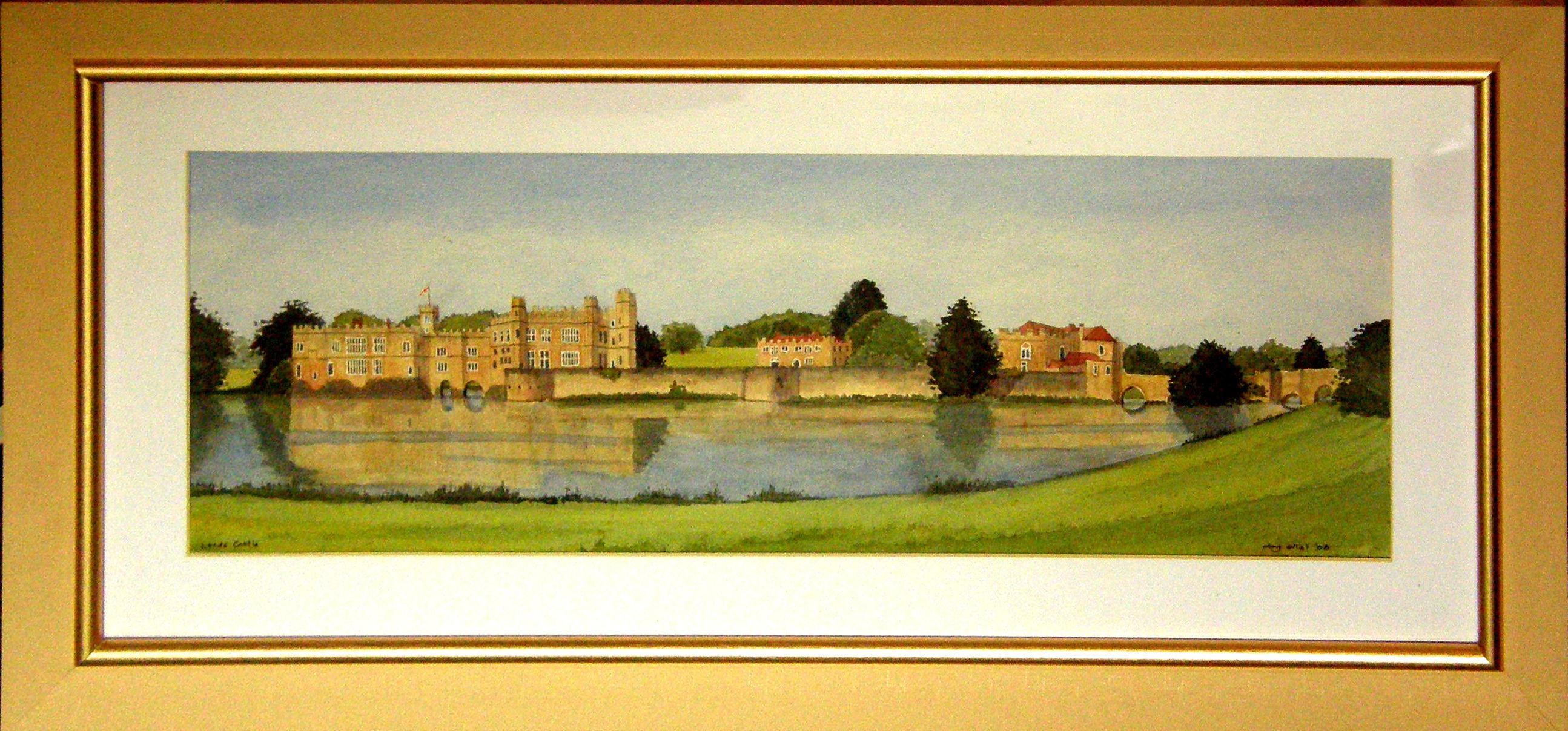 All in all an interesting painting to do.
Doug