a few months ago I was about to write a post to ask what crypto art was, or what you thought about it, then I was a little bit forgotten and a little bit I didn't know what to write about it or sure about the English name,
these days this news
cryptoarte, a Beeple sold for 69.3 million dollars
Resounding success of the Christie's auction. The digital work paid in ether. And now the bitcoiners aim to break the all-time record: the 450.3 million for Leonardo's Salvator Mundi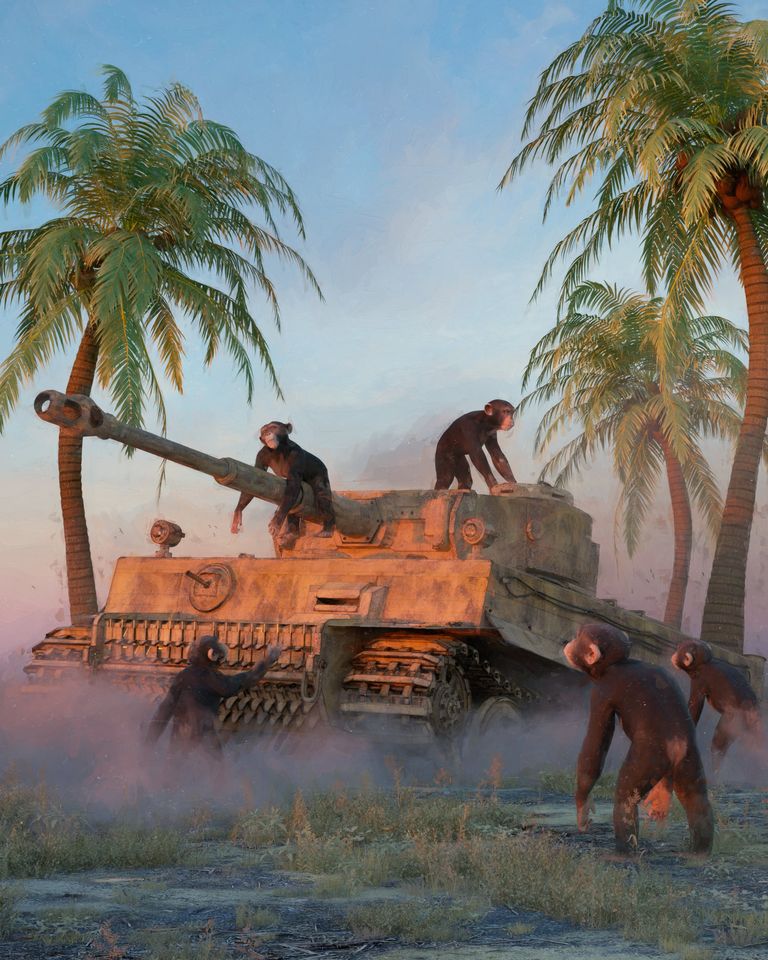 Clamoroso successo dell'asta di Christie's. L'opera digitale pagata in ether. E ora i bitcoiner puntano a battere il record di tutti i tempi: i 450,3 milioni per Salvator Mundi di Leonardo

www.milanofinanza.it
now i was reading this
Kriptoarte, about 5 months ago and last year or 2 years ago, I don't remember, in a program on art, on the same program seen in rerun a couple of times they finally mentioned kriptoarte,
cmq the last time I heard about it I wanted to write a post here, if you had heard about it, if it intrigued you,
I didn't understand anything, sign in the work, boh,
something that comes close to bitcoin? , this close to art, I don't know.
I don't even know about bitcoin,
in reality I try not to think about it and not read anything about bitcoin, I had read about it 13 years ago, on a forum, that they had created this thing and that they could be generated for free with the video card, when I tried, then it was already more and more difficult , already for a month it began to be less obvious, first a bicoin a month then after 3 months, then impossible for free but they still cost little, I was tempted, I am skeptical in general so for fear of viruses I gave up the idea after a few days to extraction with pc, video card or whatever it was .. but I was a bit fixed with the idea. but it had to be free, at least I didn't lose money on it (even if at the end of the day, in life, money or something else I lost it in many ways) nonsense, at that time poker craze broke out, to my best friend ( but I saw first a month, then a week a year that we are from rather distant regions) talked about it, read books, even gave me a rather nice one, even there I decided to try freerolls but without money, thinking that if I lost , I lost nothing, if I won I had to get to € 1000, 500 per bitcoin I rest to replay them, on the sites of my country, I started in these, initially not much, then the free tournaments won or placed, but very few euros, won a few hundred for a few tens of euros then lost in normal games.
instead on ful tilt in the same way it went much better and there the game was also fun, the software is the most realistic I have seen, I exceeded that figure but I did not use them for bitcoin (but maybe I would not have done it anyway), I did £ 2000 but I never withdrew them, my state monopoly made it illegal to play on foreign sites.
crypto-art, containing the word art is something that I personally do not intend to try, art is a word that I consider sacred, I am not exceptional even in games but if free are enough, in the game, drawing, art for me the greatest thing in the world, is to breathe, and if that is not free but I have to pay it is ok sense that they paid me to stop drawing ..)
(I'm talking about material, or books, for school I have thought about it for years but it's late, and then I thought not because I already spent time and money for another university not finished for an episode, a panic attack, which cost access to the last year and also scholarship and therefore finally independence, even if I regret more episodes, things for which I did not find myself attending a course that I foolishly did not write first but second, a binding choice and for which I did not do something that maybe I would be I was able to do it and in that case I could live in a nice place and maybe afford drawing courses and have classes for figure drawing nearby, visit monuments, art exhibitions (never seen before) at least until this was possible ),
I write about crypto-art out of curiosity, but what is it, if it can also include beautiful things, maybe that's something that may interest you.